Book Your Next Adrenaline-Pumping
New Jersey Charter Fishing
Adventure
Take your next Ocean County, N.J., fishing charter trip to the next level. From knowledgeable anglers to first-timers looking to reel in their first memorable catch, Capt. White and his team accommodate and assist anglers of all kinds.
We offer numerous trip types throughout the year that promise an enjoyable time on the water. Please review the below policies recommended by Capt. White below before booking.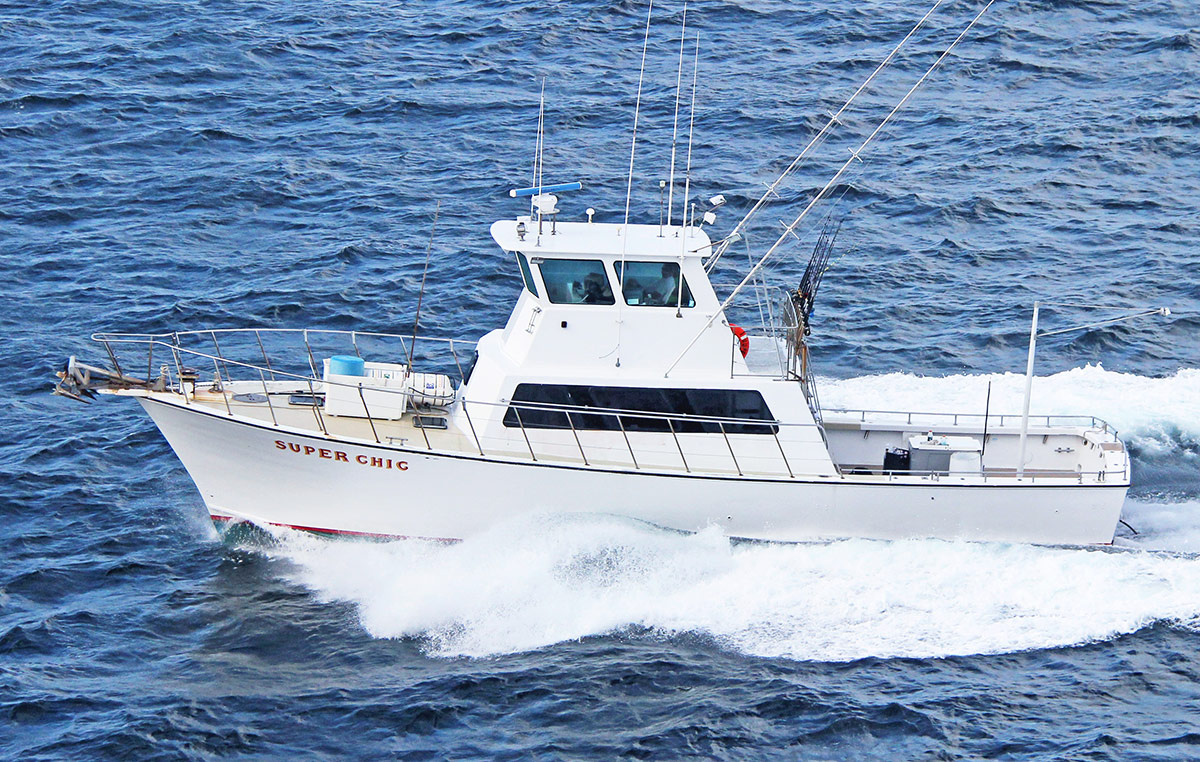 What We Provide
Bait, tackle and ice for fish

What You Need to Bring
Food, beverages and a cooler to take your fish home
Sneakers or boat shoes
Appropriate clothing for the current season

Important Booking Policies
A deposit is required on all trips to confirm reservation.

$200 for inshore trips
$500 for offshore trips

Deposit must be received within 14 working days of booking trip to hold date
Deposit is non-refundable for no-shows
If trip is cancelled 14 days or more prior, your deposit is refundable
The Captain reserves the right to cancel at any time due to weather or boat-related problems.

Additional Boat Policies To Keep In Mind
Hard liquor, drugs or firearms are prohibited.
A charge of $60 will be made for loss of regular rod-reel; $350 for tuna rod-reel.
Fish will be cleaned or filleted by the mate. Tipping is greatly appreciated. Suggested tip is 15% to 20% on all trips.
Let's Do This!
Book Your Action-Packed Fishing Charter Adventure in N.J.
It's as easy as casting your rod.
First, scroll the calendar below for upcoming trips, dates and times. See something you like on a date you're available? Great. Let's reserve your spot.
Next, choose the appropriate trip deposit from the drop-down menu next to the calendar, then select how you would like to pay. Two easy, convenient options are available at a click.